LinkedIn Speaking Events
Gregg Burkhalter has energized and informed thousands about the power of LinkedIn and the incredible value of a strong Personal Brand (and his passion is contagious!) Gregg has spoken to over 125 groups in just the last two years. Below, you can read what others say about Gregg's presentations and see some of the places where Gregg has shared his engaging message.
GREGG'S PRESENTATION TOPICS INCLUDE:
LinkedIn: Personal Branding for Professional Success
The 3 D's Of Personal Branding
The NEW LinkedIn: What You Need to Know
You ARE the Brand! Personal Branding for Small Businesses
Testimonials
"We invited Gregg to speak at our ITRA Global 2017 Spring Conference in Atlanta. His session was stellar! Not only is Gregg an excellent speaker and expert on LinkedIn, he is also a super guy. I would highly recommend Gregg to any group or organization looking for an engaging keynote speaker."
-- Debra Stracke Anderson (ITRA Global)
"We had a sold-out crowd at our "Eat & Educate Workshop" featuring Gregg. We even had to break down registration tables to make room for additional participants. Gregg is an authority on LinkedIn and Personal Branding (and a great speaker). The feedback from attendees was all very positive and we look forward to having him back again soon!"
-- Stephanie Sokenis (Gwinnett Chamber)
"Gregg made a presentation on LinkedIn at the Career Quest. I was so impressed with Gregg's knowledge, enthusiasm and passion for this topic. He has a unique talent and ability to connect with the audience. I've observed 1000's of presentations in my career and found his to be very powerful and inspiring!"
-- John J. Moratto (Career Quest)
"I had the pleasure of hearing Gregg speak on Personal Branding at the Gwinnett Small Business Summit. He did a fantastic presentation and provided everyone with valuable insights to act upon. Gregg really knows his stuff!"
-- Rich Bartolotta (Schooly Mitchell)
Companies & Corporations Where Gregg Has Spoken
Professional Organizations Where Gregg Has Spoken
Chambers & Business Associations Where Gregg Has Spoken
Universities & Schools Where Gregg Has Spoken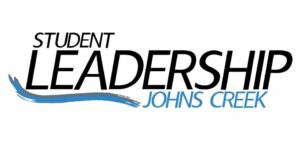 Media Outlets Where Gregg Has Been Heard
Are you ready to learn LinkedIn?