Corporate LinkedIn Training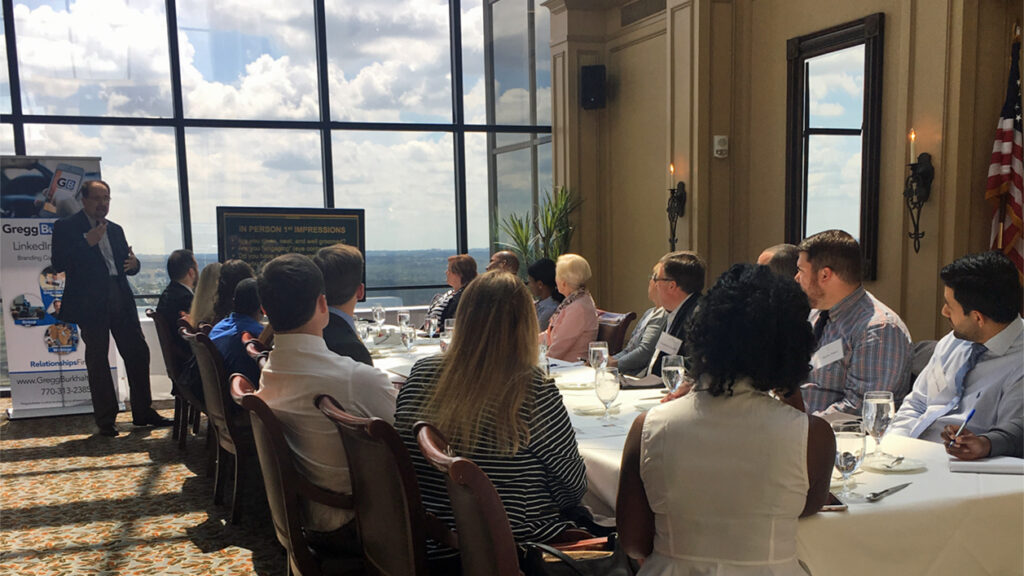 Paid Training Event
Gregg also provides training to corporations seeking to better brand their employees and their company. Unlike the public events, Corporate Presentations are paid for by the company at a pre-agreed upon rate based on the number of attendees at that particular event.
FREE Non-Profit LinkedIn Training
Giving back is at the heart of everything Gregg does. He actively seeks opportunities to help by providing his services to organizations who assist the unemployed in finding work or veteran groups whose members are making the transition from military to civilian careers.
Linkedin training
Would you like Gregg to share his skills with your company?