One-On-One LinkedIn Training
One-On-One LinkedIn Training
Everyone is at a different knowledge and comfort level on LinkedIn.
Based on the information gathered from your FREE consultation, Gregg will schedule One-On-One LinkedIn Training with you. For your convenience, the training can take place at your office, residence or any location suitable for this detailed, hands-on instruction.
Gregg will show you the technical aspects of LinkedIn but most importantly, he explains the psychological side of LinkedIn to help you find your digital "voice". You will learn how to establish your brand, grow your network and build relationships you can count on for the rest of your professional career.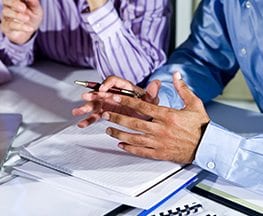 Are you ready for your One-On-One LinkedIn Training session?